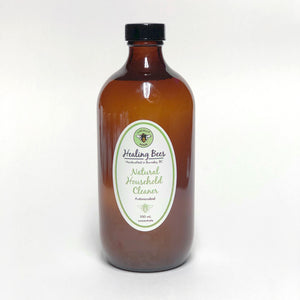 This all natural cleaner will make your bathrooms and kitchen sparkle.  After adding water at a 1:1 ratio fill your spray bottle or squeeze bottle and wipe all surfaces off with a microfiber cloth.  Wash the soap off and you are done cleaning!  The natural orange and lavender smell leaves your house fresh.  The silver in this product is a natural antimicrobial, effective against bacteria, yeast and mold.
Ingredients:  Water, Coconut based cleanser (Cocamidopropyl Betaine) , White Vinegar, food grade emulsifier (Polysorbate 20), Silver Citrate, D-Limonene, Orange and Lavender essential oils.
Comes in a 500mL concentrate.