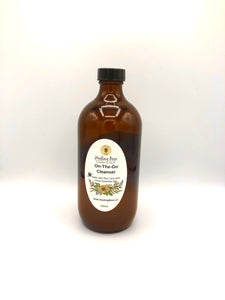 You can rely on this hand cleanser to get rid of germs while leaving a wonderful citrus scent.  It is a non drying formula with Glycerin and Aloe Vera and Orange essential oils!
Comes in a 500mL refill bottles to refill your own spray bottles.
Ingredients: 2-Propanol(isopropyl alcohol)- 73% (v/v), Glycerin, Aloe Barbensis Leaf Extract, Water, Orange essential oil.